Redland Sharing Circles duty and Avenue House rota 2018
See below – or you can download a copy of the complete duty rota here: SC Duty Rota 18.
Sharing Circles (SC) on duty should cover Avenue House when it says "Redland" in the Avenue House column (otherwise another meeting will cover). The Avenue House cycle repeats each quarter – (Bed/Red/Hor/Red/Cen/Red/Hor/Red/Hor/Red/Fre) – with an extra turn for Horfield on a 53rd Sunday).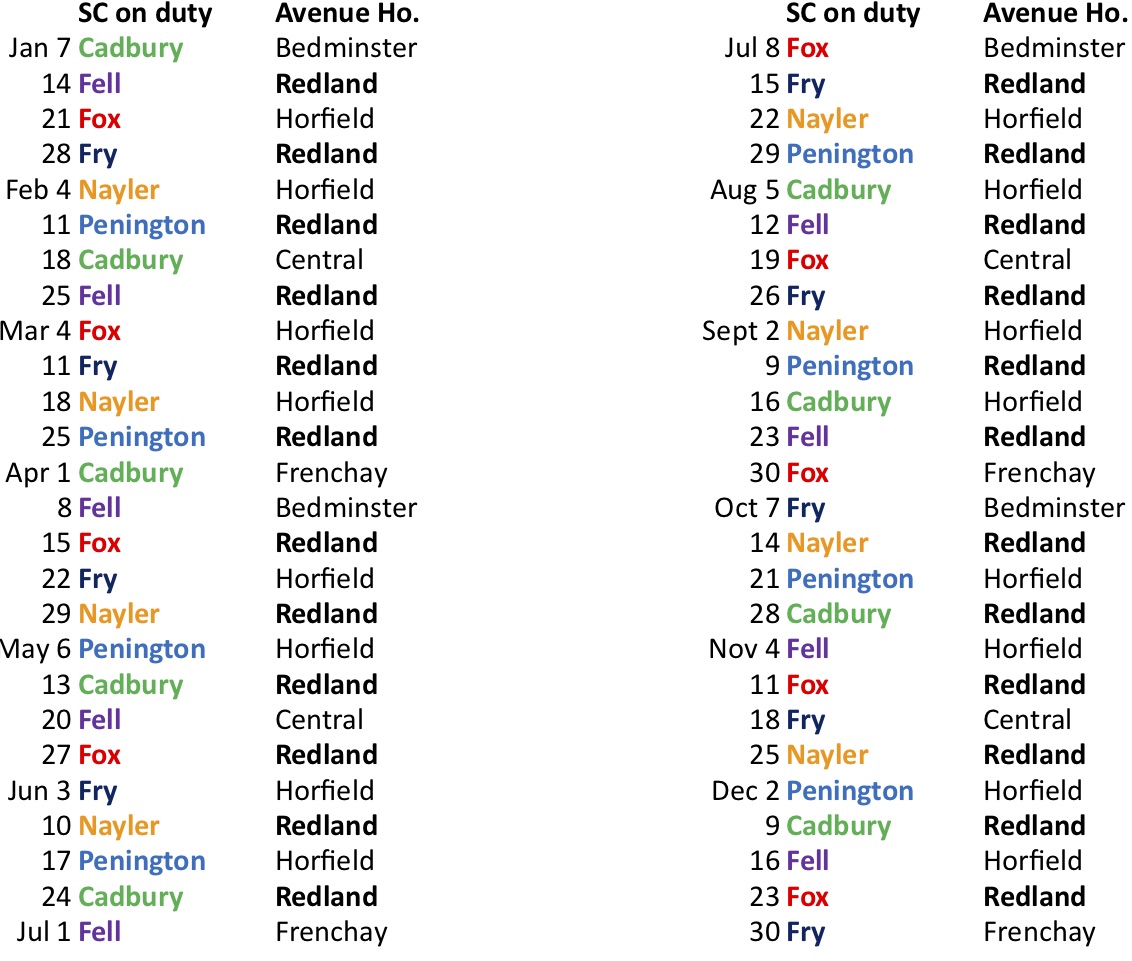 drafted by Ian Beeson, 1 November 2017