A new play by Natasha Marshall, who grew up in Redland Meeting. It is on at Bristol Old Vic on 26 and 27 April, including two evening performances and a matinee on 27th.
I am that mixed raced kid, like 50/50, on the fence, luke warm, in-between maybe. Trust me, around here I'm about as black as it goes…
Jazmin feels different. She doesn't want to stay in the village. She doesn't want to have a baby. She doesn't want to laugh at racist jokes in the local pub. She's got to get out.
Following its world premiere at the Edinburgh Festival Fringe 2017 and a run at Soho Theatre, Natasha Marshall's semi-autobiographical dark comedy about finding your voice returns.
Natasha Marshall trained on Soho Theatre Young Company's Writer's Lab and the Talawa First new-writing scheme. Half Breed was shortlisted for the Tony Craze Soho Young Writers Award and the Alfred Fagon Award and was nominated for Best New Play in the 2017 UK Theatre Awards.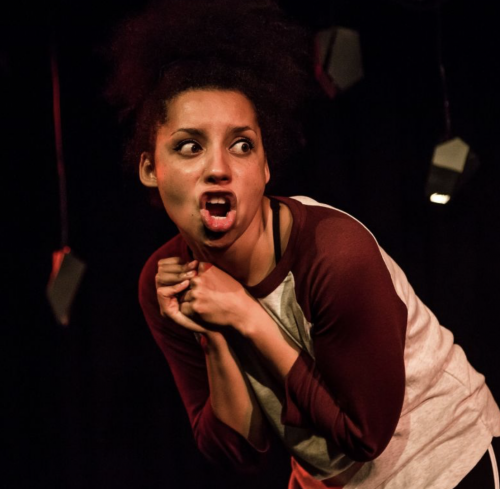 "She's going to be a star" The Times
"An impressive performance" Financial Times
"This one-woman show is more powerful than words can convey. It is shocking, emotional and triumphant in its message" Ed Fest Magazine
More information at: bristololdvic.org.uk/whats-on/half-breed
submitted by Marian Liebmann
---
Natasha Marshall, her sister and her parents, Jim and Kageha, attended Redland Meeting until about sixteen or seventeen years ago. Our children, then aged seven and five, were welcomed, by Jim, on their very first attendance for a Meeting for Worship, into the children's class where they all made Pizzas and ate them. They thought this was wonderful and thought that Redland Meeting was an amazing place where, as a child, one was able to play and have fun.
It's exciting to see Natasha's career progressing and I'm sure she will be delighted to know that people from Redland Meeting will be in the audience to support her.
Chris Watkins